Moving And Relocating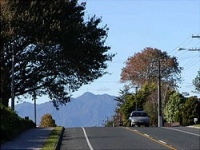 Morrinsville is a lovely rural town that offers all the conveniences for day to day living. It has a full range of services - doctors, supermarkets, chemist, cafés, clothing stores, appliance stores - along with a library, heated pool, a hospital for the elderly, bowling green, golf course and many clubs and community groups. And if you or your spouse should ever need it, the Waikato Hospital is only a half hour drive from Morrinsville.

To go directly to the website of some of the services and clubs offered in Morrinsville, click on the links below (in blue)
The Morrinsville Information Centre
The Morrinsville Golf Club
The Morrinsville RSA
Wallace Gallery
Morrinsville Medical Centre
Back...